Contract documents
Contract documents scope and physical execution is analysed.

Processing
Scope deviations in time are signalled, processing is handled and approval is arranged.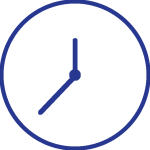 Time efficiency
Limited financial discussion and fast results.
Tresviri knows all contract documents, scope and physical execution. We signal scope deviations in time, handle the processing and arrange approval. This does limit financial discussions and results fast close out.